Awesome Sports Writing Contest has ended for 2018. Check out our winners and get started in writing for 2019!
Deadline:
February 15, 2018, Midnight (Pacific Standard Time)
Categories:
Adults; Youth (20 & under)
Judges:
Dennis Norris, Leisl Veach, Sonya Elliott
and featuring
Rebecca Lowe
(NBC Sports Anchor)
Awards:
Adults: $300 (1st place), $50 (2nd), and featured publication for both
Youth: $150 (1st), $50 (2nd), and featured publication for both
Honorable Mentions: featured publication
Past Winners:
2018 Winners
2017 Winners

In our continuing efforts to inspire and promote voices in girls' and women's sports, the Awesome Sports Project is excited to launch the Awesome Sports Writing Contest. Male and female writers of all ages and level of writing experience are welcome, but the submission must be nonfiction and about girls' and women's sports. The work must be previously unpublished in any form.
The reading fee is $7 per entry, and will help us with the cost of running of the contest – please contact us if the fee is an obstacle to participation. Multiple submissions from a single writer are welcome. We also look forward to reading international submissions, but all writing must be in English. There is a 3,000-word limit, with no minimum.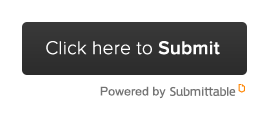 This contest was made possible by the generous donation of our numerous donors – thank you so much! Please consider donating to our 2018 contest below. Any amount will help us sustain and grow our mission!